How to convert Inkscape file types
Wow this trick is a time saver! Especially if you sell your files. With all of the different equipment everyone uses, its tough to make sure you have a file type everyone uses. This trick will help you to bulk convert Inkscape file types!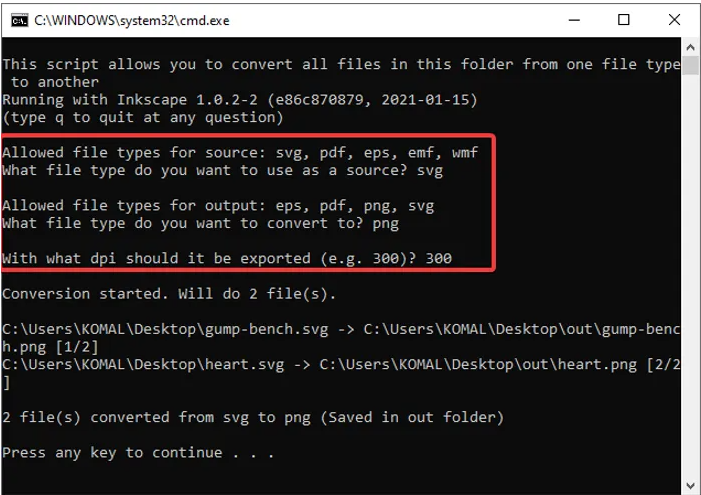 This is what it looks like when you run the script.
When your ready to convert Inkscape file types, select what type of file your converting from and to and away you go!
And it's fast!
Get some more information on the plugin and download it here.
How it works
First, you will need to have Inkscape installed.
If you don't already have it, click 'Download' in the menu here.
After that, you need to download a batch script.
Scroll down to the of the page in the link and click the download button. I highlighted it in the picture above.
Next, take your newly downloaded batch file and place it in the same folder that your files are in.
After that, double-click on the batch script to run it. This will open up a command prompt, shown in the black picture above and below. You have to enter some instructions one by one. These instructions are:
First, type "svg" (if you are converting FROM svg) for Allowed file types for source and press Enter button.
Next, enter "png" (if you are converting TO PNG) for Allowed file types for output.
After that, enter the value of DPI (Dots Per Inch) for output PNG images. (I didn't change this number on mine and it seemed to work ok but use this information at your discretion)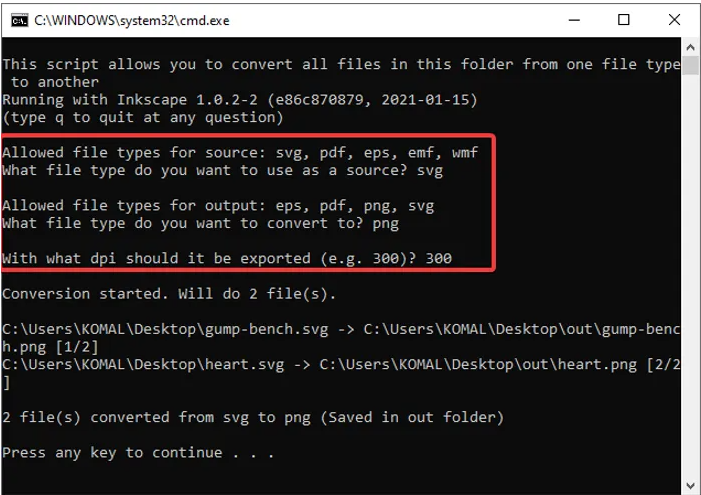 Test it out!
Feel free to test this method out on some of my free files! If it doesn't work for you, you can always just re-download the files as they are. (But it should work 😉 )