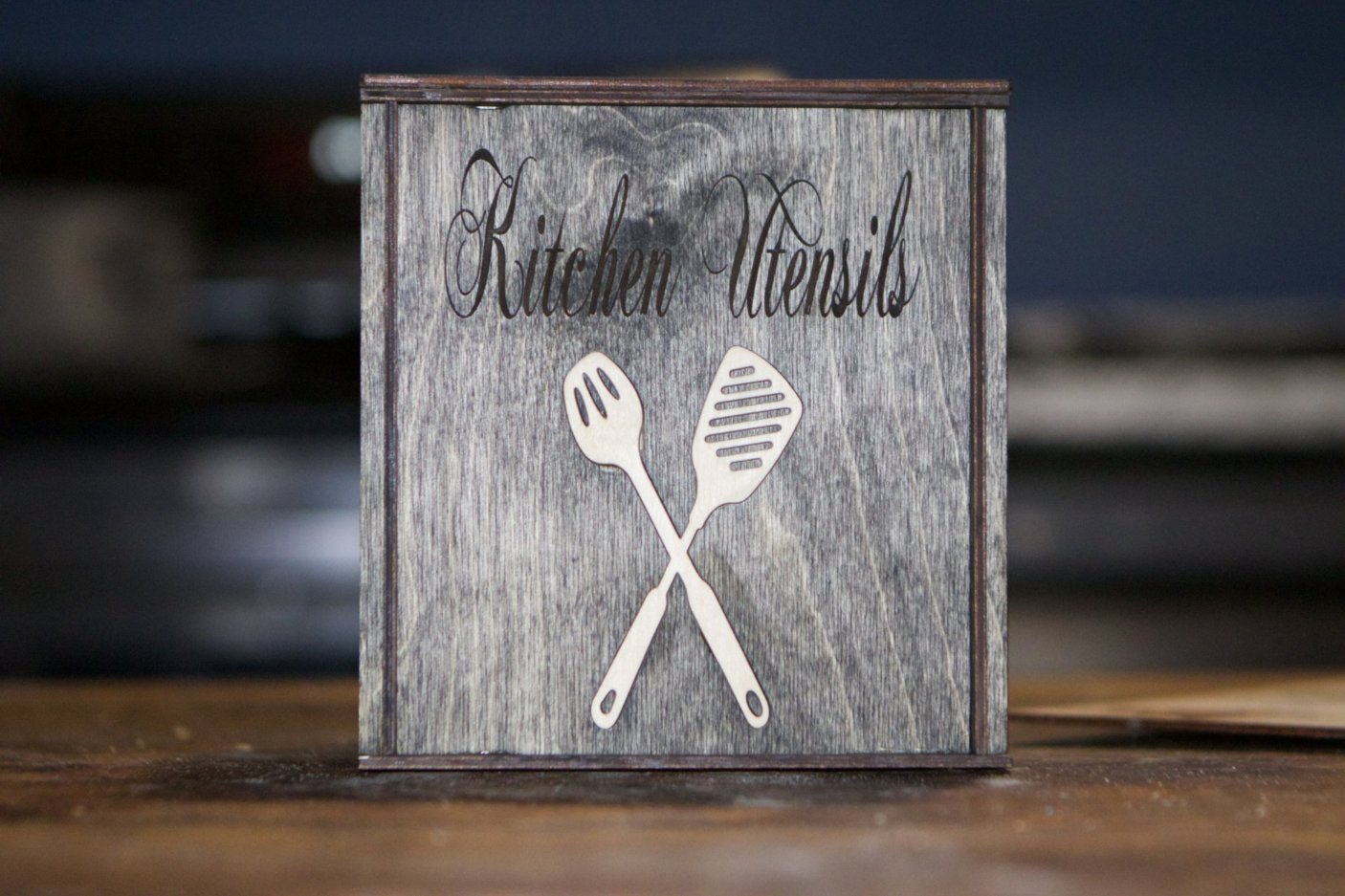 The Kitchen Utensil Holder Digital Download is a fun little design for the kitchen counter. Organize your kitchen tools in nice little display! Fun and functional!
This is what it looks like on my counter!
Yes, that's right, I use this in my own house.
Join the mailing list to be notified of future Free files, Paid files, or Training Videos!
---
Kitchen Utensil Holder
---
Kitchen Utensil Holder Details
This is a fun little decoration for the counter that serves as a functional piece as well. I made this from 1/8 inch material I got from https://ocoochhardwoods.com/lumber/. I don't get anything for recommending them, I just really like their wood and shipping time. Always had a good experience.
The dimensions are 6 inches by 6 inches by 6 inches which may vary with the material you use. I have this dimensions for a few sizes listed in the product description.
Some Endorsed Products
The wood for this project came from Ocooch Hardwoods though I often use https://amzn.to/3oyG8Xq #ad as well.
I would highly recommend https://amzn.to/3epaUvY #ad I also use https://amzn.to/3Nt9d0E #ad as well. It doesn't adhere quite as well but it is one of only a few 12 inch wide rolls I could find. I like it so far because of how easy it is to get off.
If you want to make gluing a lot easier I recommend https://amzn.to/3qxshSz #ad with https://amzn.to/3IqnOHX #ad. It really helps!
---
Drop your thoughts in the comments below or join the conversation on Facebook in the Glowforge Creators group.
---
As an Amazon Associate I earn from qualifying purchases.